Back to Associate Directory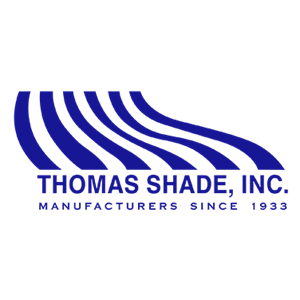 Company Overview
If you're looking for custom awnings and canopies, turn to Thomas Shade Inc. We've been a family-owned and operated company since 1933. We also provide banners and marquees.
Whether you need awning cleaning services or seasonal rehanging services, we're here to help! Call Thomas Shade at 301-680-2500 to get FREE estimates and consultations!

Serving Washington D.C., Maryland, and Virginia
Thomas Shade has been serving the Washington D.C. area for more than 80 years. In that time, we have designed, manufactured, and installed awnings and canopies for many of the Capitol's most famous establishments.

We're proud to include among our clients literally every type of establishment in the Washington area, including embassies, country clubs, restaurants, exclusive shops, elegant residences, and even an airport or two.

Now in its second generation, Thomas Shade is a family business with a large staff of professionals and craftspeople. From concept to installation, we do it all. Our artists create the designs, our metal shop fabricates the frames, our fabric shop cuts and sews the material, and every awning and canopy is fitted and tailored to perfection before it leaves our premises, assuring quick and trouble-free installation.

Local to Washington Dc, Northern Virginia and Maryland
Thomas Shade has been manufacturing shades and awnings for over 80 years in our own facilities. We have grown into over 10,000 square feet of production and office space located in Montgomery County, Maryland.

In a blend of old and new tech, the spacious shop uses computer aided design tools to design awnings and create renderings to show clients in advance exactly what they will get. Old cotton canvas has given way to a variety of modern synthetics that are far more durable and attractive. But the material is still sewn with time-tested machines and people, and the bulky but sturdy frames are still hand-wielded. The finished product is assembled on site by our skilled crews.
Associate Company
---
Products & Services
Awnings & Canopies, Signs, Banners & Displays, Window Coverings