Back to Events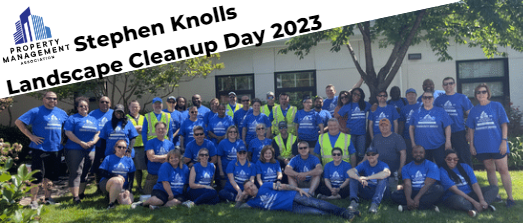 Stephen Knolls Landscape Cleanup Day
Support the Community Service Committee's annual revitalization efforts!
Tuesday, May 16, 2023
* Registration open until 5/16/23 at 8:30 AM (EDT)
Event Details
Stephen Knolls School provides a special education program for students who range in age from three to twenty-one years. Part of Montgomery County Public Schools, Stephen Knolls creates a diverse, interactive learning environment which is designed to meet the individual needs of every student. The school provides a strong support network for students, families, caregivers and staff based on individual needs and supports implemented by a transdisciplinary team which includes teachers, support staff members, therapists and related service providers.
PMA's Community Service Committee's goal is to provide a more attractive and functional place for the students and faculty to learn and work. By signing up to volunteer, you will join more than 50 volunteers working to enhance the curb appeal at the school and create sensory experiences through strategic gardening for the students.
We are looking for volunteers for the following:

Power washing
Painting
General gardening

Planting plants
Pulling weeds and removing dead plants
Picking up trash on school grounds
Mulch
Sweep sidewalk and stairwell
Edge flower beds