Up To The Minute
PMA Weekly E-letter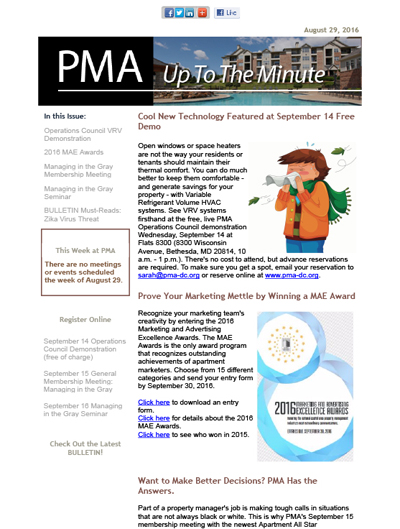 Find out what's happening now in the local property management community in PMA's Up To The Minute. This free, weekly PMA e-letter distributed to members and nonmembers via email provides a brief overview of upcoming PMA programs and events.
Subscribe to PMA's Up To The Minute E-letter
---
Interested in advertising in Up To the Minute? Fill out the Up To the Minute Advertising Contract and submit it to info@pma-dc.org.