Back to PMA Store
Bulletin Advertising, Half Page, 1 Issue
Advertising | Bulletin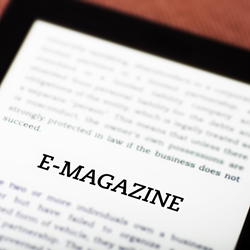 PMA's official magazine, BULLETIN, is published monthly and issued electronically to more than 2,000 property management professionals.
BULLETIN is emailed directly to property management company CEOs, COOs, Vice Presidents, Operations Directors, Division Directors, Procurement Directors, and others with purse-string authority.
By advertising in BULLETIN, you'll not only generate brand awareness, but you can link your ad to your webpage, social media or any online medium to get more bang for your buck.
Preparation Costs
There is no preparation charge beyond the regular cost per insertion fee for camera-ready copy. Design, typesetting, and layout services are available. The fee is contingent upon the level of effort required. No work will be performed, or additional fees charged unless approved by the advertiser.
Payment
Payment in full is required to guarantee ad placement. Contract rates are available only when the contract is paid in advance. Refunds will be issued but the amount will be based on the prevailing contract price.
All contract rates are honored even if rates are increased during the term of the contract.
Deadlines
Insertion order is required no less than 15 days prior to publication date (first of each month). Camera-ready artwork is required no less than 10 days prior to publication date (first of each month).
Advertising Dimensions
Half Page: 7.25" wide x 5" high OR 3.5" wide x 10" high
---