Back to Events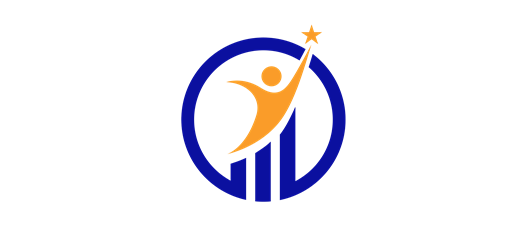 Leadership Development Program - Third Cohort
Developing the next generation of property management industry leaders.
Thursday, December 14, 2023
December 2023 - June 2024 Six-month program which includes two in person meetings and four virtual meetings.
* Registration open until 12/13/23 at 11:59 PM (EST)
Event Details
Through PMA's customized cohort-based transformative leadership development program, participants will:
Build self-awareness, emotional intelligence and communication capacities to lead self and teams more effectively
Cultivate critical and strategic thinking to elevate their organization
Develop executive presence, personal brand and networking abilities to prepare for the next level of leadership opportunities
Developing leaders will participate in this six-month program as a cohort to learn from each other and to create shared experiences and understanding.
The program includes:
Insights Discovery Assessment: When people truly understand themselves, their potential goes through the roof. People can only make the best of the strengths they've already got, and work on facing their challenges, if they really know what those are.
Four Hours of One-on-One Coaching: One-on-one coaching provides young leaders with the ability to process new learnings, shift mindsets and figure out how to apply what they've learned. Participants are challenged to think about the "why" and "how" to be more effective. During these virtual coaching sessions, participants can discuss real-time challenges in a confidential environment to determine new courses of action. Their coach serves as a sounding board, accountability partner and cheerleader as the participant learns and experiments with new behaviors that support increased leadership capacity.
Two In-Person Learning Meetings

Intro to Leadership Kick-Off (Two-Hour, In-Person Seminar with Breakfast)
Closing Session and Graduation (Two-Hour, In-Person Seminar with Celebratory Graduation Reception)

Four Virtual Learning Meetings:

One Four-hour Insights Discovery Workshop (Virtual)
Three Two-hour Virtual Learning Sessions to Discuss Topics Including: Engagement and Motivation; Listening; Feedback and Feedforward; Managing Conflict; Thinking Strategically; Decision-Making in the Face of Ambiguity; Negotiating for the Win-Win; Developing Leadership Presence and Personal Brand…and more!

Mid-Term Cohort Happy Hour: Cohort participants will have the opportunity to share challenges and celebrate successes at this in-person happy hour. This informal networking is not only about trading information, but also serves as an avenue to create long-term relationships with mutual benefits.
Accountability Partner: Each cohort participant will be assigned a partner to connect with throughout the program to cement learnings, share challenges and brainstorm ideas.
Visit PMA's YouTube Channel for participant testimonials.
---
Member Registration Rate: $2,750
Register for PMA's Leadership Development Program
---
QUESTIONS? Contact PMA Staff.
About the Leadership Development Program Facilitator:

Lisa Banks, Champion of Leadership Excellence, Optify
Lisa Banks brings to PMA's Leadership Development Program a wise perspective and agility cultivated through a multifaceted career in business and leadership. Prior to becoming a leadership coach, facilitator and trainer, Lisa practiced corporate law, built a business and sharpened her leadership skills while directing and growing businesses in the nonprofit space. She is a mindfulness practitioner and certified meditation teacher committed to promoting resilient leadership. At Optify, Lisa carefully selects the team's talented coaches and supports their professional growth. She directs Optify's coaching services and helps to shape the organization's partnership and marketing strategy.
Lisa earned her Juris Doctor from the Georgetown University Law Center and Bachelor's degrees in Communications and International Relations from the University of Virginia. She is a certified leadership coach and facilitator through Georgetown University and a Professional Certified Coach with the International Coach Federation. She is a mentor coach for the Georgetown University Institute for Transformational Leadership and a presenter for the ICF.
---
Leadership Development Program Timeline:
Thursday, December 14, 11 a.m. - 12 p.m. (Virtual Welcome for Participants and Supervisors, What to Expect, How to Use Platform, How to Support, Etc.)
Thursday, January 11, 9:30 a.m. - 12 p.m. (Kick-Off Breakfast and In-Person Session Tentatively at Rollins Congressional Club, 1621 Martha Terrace, Rockville, MD 20852)
Thursday, February 8, 11:30 a.m. – 3:30 p.m. (Insights Discovery – Virtual Session)
Thursday, March 14,1:30 – 3:30 p.m. (Virtual Session)
Thursday, April 11, 1:30 – 3:30 p.m. (Virtual Session)
Thursday, May 9, 1:30 – 3:30 p.m. (Virtual Session)
Thursday, June 6, 1:30 – 3:30 p.m. (In-Person Session and Graduation Happy Hour, Tentatively at Pinstripes, 11920 Grand Park Ave, North Bethesda, MD 20852)
---