Back to Events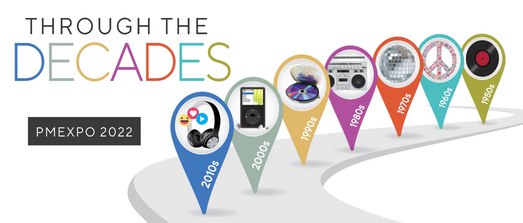 PMEXPO 2022
PMEXPO is a must-attend event for property management professionals.
Friday, October 21, 2022
Event Details
Join hundreds of property management professionals to participate in an action-packed day at the Gaylord National Harbor Resort & Convention Center.
PMEXPO Program Guide
Get a jump start on planning your PMEXPO day by viewing the Program Guide. A printed copy of the PMEXPO 2022 Program Guide will be in your Attendee Swag Bag.  
CONNECT: With such a large and varied community of property management professionals in attendance, PMEXPO is the best place to learn and share best practices, new revenue ideas and successful initiatives.
LEARN: From sessions such as Fair Housing Training and Ghosting in the Workplace: Let's Do Something About It!, the array of PMEXPO seminar topics is so wide you can easily bring back actionable ideas for you and your whole team. Plus, for those looking to earn credits, the seminars are approved by DCRA for CEUs; each hour is equivalent to .1 CEUs. Learn more about PMEXPO seminars.
DISCOVER: Learn about trends, technologies and innovations in property management from a variety of exhibitors (check out the most current exhibitor list). As an added bonus, you'll have the opportunity to win great prizes on the exhibit hall floor throughout the day 
---
Registration Rates for Property Managers
There are several registration packages designed to meet the needs of all your staff. Registering for a package which includes lunch? See the New Orleans themed lunch buffet menu. 
Member
Non-Member
Regular
Onsite
Regular
Onsite
Ends
Oct 20
Begins
Oct 21
Ends
Oct 20
Begins
Oct 21
Exhibit Hall ONLY
$0
$0
$0
$0
Exhibit Hall+Buffet Lunch
$50
$75
$75
$100
Exhibit Hall+Seminars+Parking**
$150
$175
$175
$200
Exhibit Hall+Buffet Lunch+Parking**+Seminars
$175
$200
$200
$225
**St. George Garage Lot ONLY
Having problems registering? Email info@pma-dc.org.
---
Does Your Company Provide Products or Services to Property Owners and Managers?
Attendee registration for PMEXPO is limited to property management professionals. Companies that provide products or services customarily used in the management, operation or maintenance of multifamily residential or commercial properties are invited to attend PMEXPO as an exhibitor.
Vendors (either non-exhibiting members or prospective members) are welcome to sign up for a tour of the Exhibit Hall. The tour will take approximately 15 to 30 minutes on Friday, October 21, 2022. To register for a tour, contact Nancy Macklin, Director of Events, and indicate whether you are interested in the 10 a.m. or 1 p.m. tour.
Learn About PMEXPO Exhibit Opportunities
---
Spend the Weekend in the National Harbor
PMA has secured a discounted rate of $239 at the Gaylord National Harbor Resort & Convention Center for October 20 - 21, 2022. A daily resort fee, $22 per night, will be added to the guest room rate to cover several amenities. Hotel reservations must be received by 5 p.m. on Thursday October 6, 2022. 
 Reserve a Room at the Gaylord National Harbor Resort
---
PMEXPO 2022 Presenting Sponsor

---
Agenda
October 21
8:00 AM - 3:00 PM

PMEXPO REGISTRATION OPEN

Foyer of Exhibit Halls A & B. Badge printed on-site using QR code from confirmation email (or you may type in your name).
9:00 AM - 9:05 AM

Ribbon Cutting at Exhibit Hall Entrance

Brothers Paving CEO Paul Battista will cut the ribbon at the entrance. Attendees will receive their first scratch-off ticket as they enter the hall.
9:00 AM - 10:30 AM

Executive Forum Breakfast - What Keeps You Up at Night?

National Harbor Room #14. Invitation-only breakfast for property management company senior executives to network and share resources.
9:30 AM - 10:30 AM

MAINTENANCE TRACK: Technology & Best Practices in Pest Management: Working Together to Drive Retention

9:30 AM - 10:30 AM

IT/OPERATIONS TRACK: What's Staying, What's Going, What's New – Learning Daily Property Management Operations

(Formerly called How the Pandemic Changed How Properties Manage the Day to Day - from Leasing to Maintenance)
10:45 AM - 11:45 AM

MARKETING & LEASING TRACK: Streaming TV and Digital Audio – Location-Based Marketing for the Modern Renter

10:45 AM - 11:45 AM

PROFESSIONAL DEVELOPMENT/HR TRACK: Ghosting in the Workplace - Let's Do Something About It!

11:30 AM - 1:30 PM

Buffet Lunch (pre-registration required)

11:30 AM - 11:31 AM

GRAND PRIZE #1 DRAWING

11:45 AM - 12:45 PM

Marketing Council - Marketing Directors' Roundtable

National Harbor Room #14. Invitation-only event in for property management company senior marketing staff to participate in roundtable discussion and networking.
1:00 PM - 2:00 PM

IT/OPERATIONS TRACK: Fair Housing Training

1:00 PM - 2:00 PM

MAINTENANCE TRACK: Training on and Management of Mold Issues for Property Managers

1:00 PM - 2:00 PM

HR Council - HR Directors' Roundtable

National Harbor Room #14. Invitation-only event in for property management company senior HR and recruiting staff to participate in roundtable discussion and networking.
2:15 PM - 3:15 PM

MARKETING & LEASING TRACK: How to Become Truly Pet-Friendly and How it Will Attract and Retain Residents and Boost Your Bottom Line

2:15 PM - 3:15 PM

PROFESSIONAL DEVELOPMENT/HR TRACK: Professional Reputation: Cultivating an In-Demand Personal Brand

3:00 PM - 4:00 PM

HAPPY HOUR

Halls A&B
3:30 PM - 3:31 PM

GRAND PRIZE #2 DRAWING
For More Information: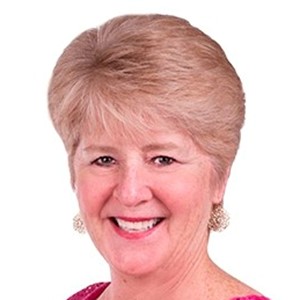 Nancy Macklin
Director of Events
Property Management Association
(301)799-7403