PMEXPO 2022 Seminars
CEUs Approved by DCRA
Eight seminars have been divided into four tracks:
IT/Operations
Maintenance
Marketing & Leasing
Professional Development/ HR
Seminar rooms are located at the back of Exhibit Halls A & B. To receive CE credit, you must submit a Program Evaluation Form within 5 business days to PMA. The form will be available in the seminar rooms. A Certificate of Completion will be mailed to you once the form has been received. 
IT/Operations Track
9:30 – 10:30 a.m.
How the Pandemic Changed How Properties Manage the Day to Day - from Leasing to Maintenance
Moderator: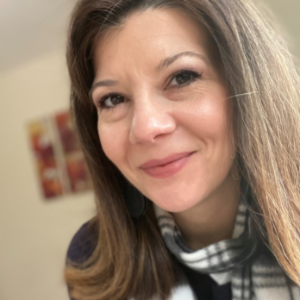 Erica D'Alessandro
Director of Business Development
Apartment Restorers, LLC
Panelists:

Alexis Sudah Rice
General Manager
CIM Group



Matt Berres
Vice President, Operations
KETTLER Management

John Porter
Director of Maintenace
Ross Companies
Summary
Service managers and property managers in the multifamily industry saw a dramatic change in their daily course activity over the last two years. Many of the preventive maintenance systems, resident check-in, and normal job tickets needed to be rethought to keep all residents and staff safe. On the leasing and property management side, the pandemic also created speed bumps property managers needed to create new systems for. During this time, new habits were created, old habits were taken off the roster, and some habits are still being created.
In this session we will learn from three industry veterans what they and their teams instituted and what they plan to keep in the daily operations for their companies.
Learning Outcomes
At the conclusion of the presentation the attendee will be able to:
Describe new processes and tools implemented by the maintenance teams for health, safety, and efficiencies
Explain how the leasing process has evolved?
Explain what changed in the internal dynamics of site teams
Describe the new processes and guidelines extended to vendor partners
Clarify the changes will stick and what were only for the pandemic season


Maintenance Track
9:30 – 10:30 a.m.
Technology & Best Practices in Pest Management: Working Together to Drive Retention
Speakers:
Brian McQuaid
Account Specialist
American Pest

Larry Edmonds
Commercial Account Executive
American Pest

 Summary
Presenters Brian McQuaid and Larry Edmonds will explore the anatomy of a well-run pest control program, and the need for a strong partnership between the pest professional and the location's on-site team to avoid the loss of residents from pest-related complaints. There will be a focus on data, expectations, roles, information-sharing and how those components inform effective communication between both partners to achieve optimal results for your residents. McQuaid and Edmonds will display how SMART pest technology can leverage data in this relationship to shift the pest management paradigm from reactive to proactive in ways never imagined, resulting in happy clients, happy residents and better retention. 
Learning Outcomes
At the conclusion of the presentation the attendee will be able to:
Explain the importance of maintaining Rotation Service in all communities, regardless of age or current pest pressure.
Describe the importance of a thorough initial interview/site evaluation to determine the true service needs of a community so that a program is built with the appropriate amount of resources, allowing the technician to have time to make a difference.
Understand the introduction to a new era of technology in pest management that allows for 24/7 monitoring of sensitive/important areas, giving real-time information on the movement of rodents and invaluable data towards attaining solutions.
Explain relationship between the data we gain from resident reports, the facilities staff, the leasing office, and the SMART equipment and favorable outcomes, with longer-term solutions.
Describe why the old "drill & dust" is bad for you, bad for us, bad for the residents and how data can inform exclusion as a better alternative.

Marketing & Leasing Track
10:45 – 11:45 a.m.
Streaming TV and Digital Audio – Location-Based Marketing for the Modern Renter 
Speaker: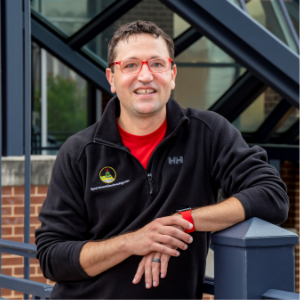 Matthew Kilmurry
Founder and CEO
ApartmentGeofencing.com
Summary
What is OTT/CTV advertising and how can it help bring in prospects for your business? Matthew Kilmurry, Founder and CEO of ApartmentGeofencing.com, will lead you on a journey on this powerful advertising tool for your apartment community.  
With streaming services waging a content war and 85% of Americans owning a smartphone, the modern prospect is anything but tethered to cable TV or a singular computing device. Emerging location-based marketing strategies empower marketers to track prospects based on GPS data and dynamically target their home network of computing devices.
 According to Statista.com, over 78% of US households are reachable via connected TV (CTV). With the stats continuing to rise as TV viewers grow tired of paying unsightly cable bills, the time to start OTT/CTV advertising is now! Learn all about how OTT/CTV works, its affordability compared to cable, how you can track website leads and leasing office foot traffic, and more. 
Learning Outcomes
At the conclusion of the presentation the attendee will be able to:
Define OTT/CTV and streaming audio
Recite statistics for how many people use OTT/CTV (rather than cable)
Explain how OTT/CTV is more cost-effective than advertising through cable companies
Demonstrate how you can track website leads and leasing office foot traffic with OTT/CTV advertising
Explain how cross-device matching works
Professional Development/ HR Track
10:45 – 11:45 a.m.
Ghosting in the Workplace: Let's Do Something About It!
Speakers:
Lia Nichole Smith
Senior Vice President of Education and Performance  ApartmentRatings.com and SatisFacts Research LLC

Karen Trueman
Director of Talent Development and Brand Reputation Legend Management Group
Summary
The act of "ghosting" has evolved into more than what happens after a bad date. Job candidates are ghosting potential employers and businesses have been found guilty of doing the same to those who are applying for open positions. Is this a generational thing or normalized social behavior? The strategies shared by our presenters will help you to discover ways to manage the overflow of resumes, form connections with viable candidates, and engage new hires well before their first day. Join this session to become a Ghostbuster and lessen the chance of getting "ghosted" by your newest team members!
Learning Outcomes
At the conclusion of the presentation the attendee will be able to:
Understand why workplace ghosting is on the rise
Develop a plan to streamline communication between you and job candidates
Recognize the signs that a candidate or new hire may ghost you
Discover ways to keep your new employee engaged from offer to start
Revamp the "welcome wagon" to keep your new employee engaged
BUFFET LUNCH AVAILABLE IN THE EXHIBIT HALL
(Pre-registration required)

IT/Operations Track
1 – 2 p.m.
Fair Housing Training 
Speaker: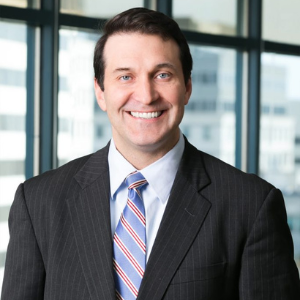 William Cannon, Esq.
Department Chair, Landlord Representation Practice Group
Partner, Offit Kurman, P.A. 
Summary
This course will cover the Fair Housing Act generally, including a review of protected classes, types of housing discrimination, how to handle reasonable accommodation and modification requests, and a discussion of best practices and fundamentals for property management professionals who will deal with fair housing issues.
Learning Outcomes
At the conclusion of the presentation the attendee will be able to:
Explain what a "protected class" is
Describe the types of housing-based discrimination
Know how to handle a reasonable accommodation request
Know how to handle a reasonable modification request
Confidently interact with residents who may present fair housing issues
 Maintenance Track:
1 – 2 p.m.
Training on and Management of Mold Issues for Property Managers
Speakers:
Theresa Chimento
Regional Lead, Environmental,
Health & Safety
JS Held

Vinny Gigliotti
Owner
Environmental Solutions

Sami Satouri
President
Quest Insurance
Summary
This engaging session will allow property managers to gain a better understanding of how to respond to and manage occupants' concerns of environmental hazards. Specifically, the interactive topics will help property managers understand and better manage mold issues and other indoor air quality issues.
 The presentation will cover five main topics:
When, Why and How to use an Environmental Company
This part of the presentation informs the property managers how to assess whether a loss is small enough to be handled internally, or whether an environmental company or consultant should be utilized. A methodical process in communication and documentation for small, medium, and large losses will be described.
 What are microbial and biological contaminants?
Commonly found molds and other biological contaminants will be introduced, as well as describe how these microorganisms are a part of our natural environment and how to manage them from becoming problematic.
 Understanding cause and effect of indoor air quality problems
This section will explain the typical types of Indoor Air Quality (IAQ) problems, specifically, how mold spores enter the building and can grow from a few spores to multiple spores aggressively colonizing within the breathable airspace. How to limit this effect and address other IAQ problems will also be explained.
 Building Sciences cause and effect; and what to look for etc.
This section will identify building materials, possible defects, and will point out to the audience and how the building materials and potential defects contribute to water intrusion and mold colonizing.
 Layering your Liabilities
This section will explain the importance of third-party expert involvement, documentation through collecting historical data on the area and or occupants of concern and understanding the potential liabilities. 
Learning Outcomes
At the conclusion of the presentation the attendee will be able to:
Explain when, why, and how to use an environmental company
Define microbial and biological contaminants
Understanding cause and effect of indoor air quality problems
Describe building sciences cause and effect, and what to look for
Explain importance of third-party involvement and documentation
 Marketing & Leasing Track
2:15 – 3:15 p.m.
How to Become Truly Pet-Friendly and How it Will Attract and Retain Residents and Boost Your Bottom Line 
Speakers:
Judy Bellack
Multifamily Housing Industry Principal
Michelson Found Animals
David Meit, CPM®
President & CEO
Oculus Realty, LLC

Summary
Nearly 70% of Americans own a pet in today's world, and the pet industry in the U.S. now tops $103 billion. Demand for pet-inclusive rental housing is at an all-time high, yet there remains a disconnect between how housing operators and consumers define pet friendliness - largely driven by misconceptions surrounding breed and size. This session will highlight valuable data to address these perceptions as well as the compelling financial and operational benefits of becoming more pet inclusive, including increased retention and reduced vacancy loss. Learn what other operators have done to become truly pet friendly, manage accountability and risk, and create more connected communities as a result. 
Learning Outcomes
At the conclusion of the presentation, attendees will be able to:
Describe the financial and operational benefits that come from being pet-friendly, such as increased resident retention and reduced vacancy loss.
Understand ways their apartment communities can become more pet inclusive, such as relaxed breed and weight restrictions and an increase in the number of pets permitted in an apartment
Explain the faulty assumptions behind breed restrictions and will also learn that a growing number of property insurance policies don't mandate onsite breed restrictions.
Demonstrate how to responsibly become more pet-inclusive by implementing the right risk- management and pet-management procedures and processes.
Determine the onsite amenities that are most important to pet
 Professional Development/ HR Track
2:15 – 3:15 p.m.
Professional Reputation: Cultivating an In-Demand Personal Brand
Speaker: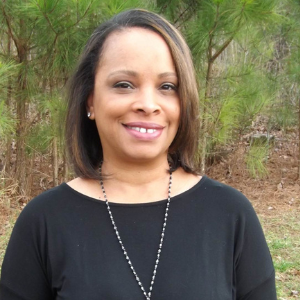 Lia Nichole Smith
Senior Vice President of Education and Performance
ApartmentRatings.com and SatisFacts Research LLC
Summary
Reputation management is mostly regarded as a business practice. But what about managing your reputation? What others say about you when you are not around, especially about you professionally, can make you or break you. The mere mention of a name elicits a positive or negative reaction; doors can open or close, opportunities can appear or vanish, people can smile or frown. This session delves into 5 ways to intentionally secure your reputation while building an authentic and well-respected professional identity. 
Learning Outcomes
At the conclusion of the presentation, attendees will be able to:
Understand the importance of one's professional reputation
Explore examples of what can occur when reputation turns negative
Learn the keys to creating a positive personal brand
Realize why the wisdom of the crowd is essential to your profession reputation
Develop an assessment strategy to keep your reputation top of mind
CEU Approval by DCRA